Curious about this amazing dance? Argentine Tango is referred to as the "zen" dance, where dancers get lost in the embrace and the moment and you don't have to travel to Buenos Aires to learn it! 
Learn Tango on Monday Nights @ 6:30pm
New 8 week progressive session starts Oct 9th, 2023
Limited Space – Secure Your Spot
Cost: $180 (single) / $340 (couples)
This 8-week progressive course is designed to teach you the foundation to dance social Argentine Tango. You will learn the basic elements, the proper technique to lead and follow, foot positioning and sequences to get you dancing right away. The classes are taught by Victoria & Federico (owners and instructors) from Argentina in a fun environment and will give you the perspective from a man and woman's role. The course also includes two "guided practicas", that occur on the 4th and 8th week, to give students the opportunity to practice the material learned and work with instructors to answer questions and clarify concepts.
We know that everyone is different, but believe us, anyone can learn to dance Argentine Tango. The first step is to give it a try…we'll teach you the rest.
5320 S. MacDill Ave, Tampa FL 33611
Every Monday from 6:30pm to 7:30pm
Casual Clothes (guys, no shorts)
Shoes that can pivot (socks or Tom's work too)
Register Today
Limited Space – No Partner Required
If you register for the session and you decide after the first class that Tango is not for you, we'll refund you the session minus the first class.  
I've taken tango classes in the past that always left me feeling disappointed and frustrated. This is not the case with Vicky and Federico. The way the teach is very clear and easy to follow. Taking classes here is a very enjoyable experience.

Gordon Swanson


September 21, 2018

I discovered Tango Argentino many years ago by a coincidence in Vienna. Almost immediately I was smitten by the passion and harmony. Then it was forgotten for a long time. A few months ago I was looking for a place to get back to it and I found Tampa Tango Argentino dance studio. Federico and Victoria were incredibly welcoming and after a few lessons I knew I found great teachers. They teach steps, sequences and especially connection between partners which is the soul of this dance and makes it so irresistible. You can be a beginner or advanced, in Tampa Tango Argentino you are in good hands. When you watch Federico and Victoria dancing, you simply forget to breath. And you are hooked.

Jana Erwin


August 17, 2019

The instructors Victoria and Federico are very friendly and truly enjoy teaching Tango, they show genuine interest in the progress of all the students. They work hard to promote Argentine Tango within the Tampa community. Friday nights are so much fun as we all get the chance to share with them and all the local dancers and visitors as well in a very familiar atmosphere. Highly recommend Tampa Tango Argentino.

FARAH ZAPATA


March 29, 2018

I took my first Tango lesson from Victoria Sarquisse and Federico Jorquera from 2010. They are still the best Instructors in the Tampa Bay area. I like their fundamental way to teach the beginners and depths of techniques for seasoned dancers. It's much easier to learn when you have a pair instructor to show you steps in the classroom. They always carry a friendly attitude and willing to help students to go on to the next level.

sunny duann


March 31, 2018

The instruction I have received from Fede and Victoria has raised my tango to a high level. If you want to learn Argentine tango as danced in Argentina, these are the instructors for you. Aside from their teaching ability, they are warm and personable people. Highly recommended!

Andrew Abshier


April 1, 2018

Fabulous approach and instruction to study Argentine Tango. Great for beginners to capture the essence of the dance from the beginning. Great setting and loads of options with group classes, private lessons, practicas and milongas. Don't hesitate to join in, a wonderful group of people.

Ann Clarke


August 24, 2018

I love the instruction and atmosphere. Instructors really understand the language of dance! It's a super welcoming environment, especially to total Tango noobies like myself! I plan to be a life long Argentine Tango dancer! Class Pros: 1. Instruction moves quickly, but not TOO quickly. 2. Instructors lead and follow very well 3. The class is organized very well! 4. Students are friendly and helpful 5. Fairly priced (especially compared to Traditional Franchise ballroom lessons, i.e. Fred Astaire Studio) 6. Obvious health and social benefits 7. The instructors are nice. 🕺 Class Cons: 1. I wish it was longer, the hour-long class flies by!

Stephen Peaster


January 23, 2020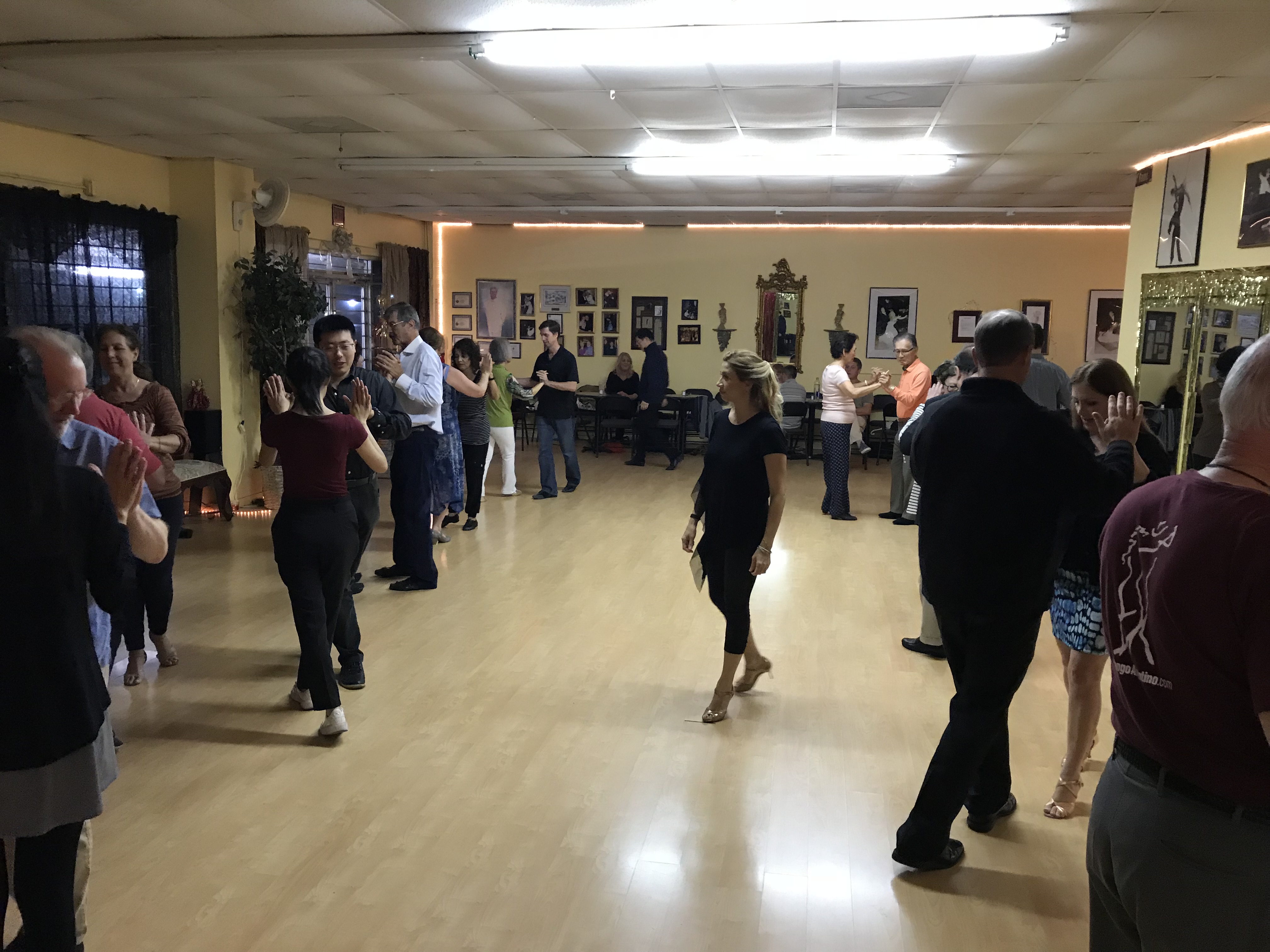 Learn
Learn something new, something exciting that you have never done before! It's the chance to connect with people and get out of the usual routine – all while having fun! You don't need experience or a partner, just your desire to have fun!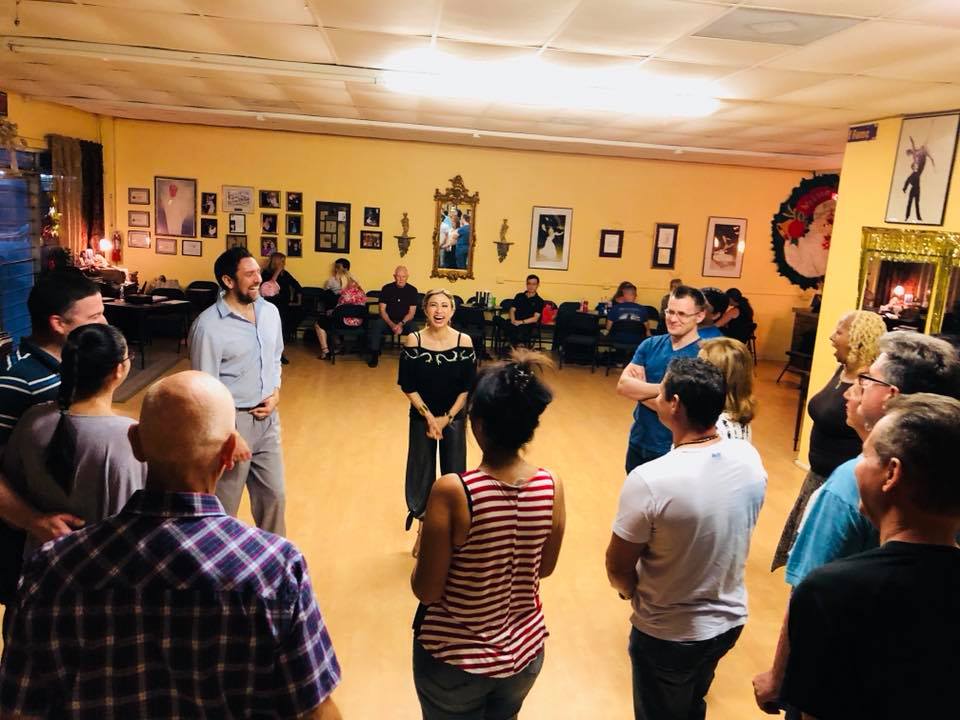 Meet People
Argentine Tango attracts a large diversity of people from around the world. You will meet lots of interesting people, create long term relationships, widen and enhance your social circle and have a new cultural experience.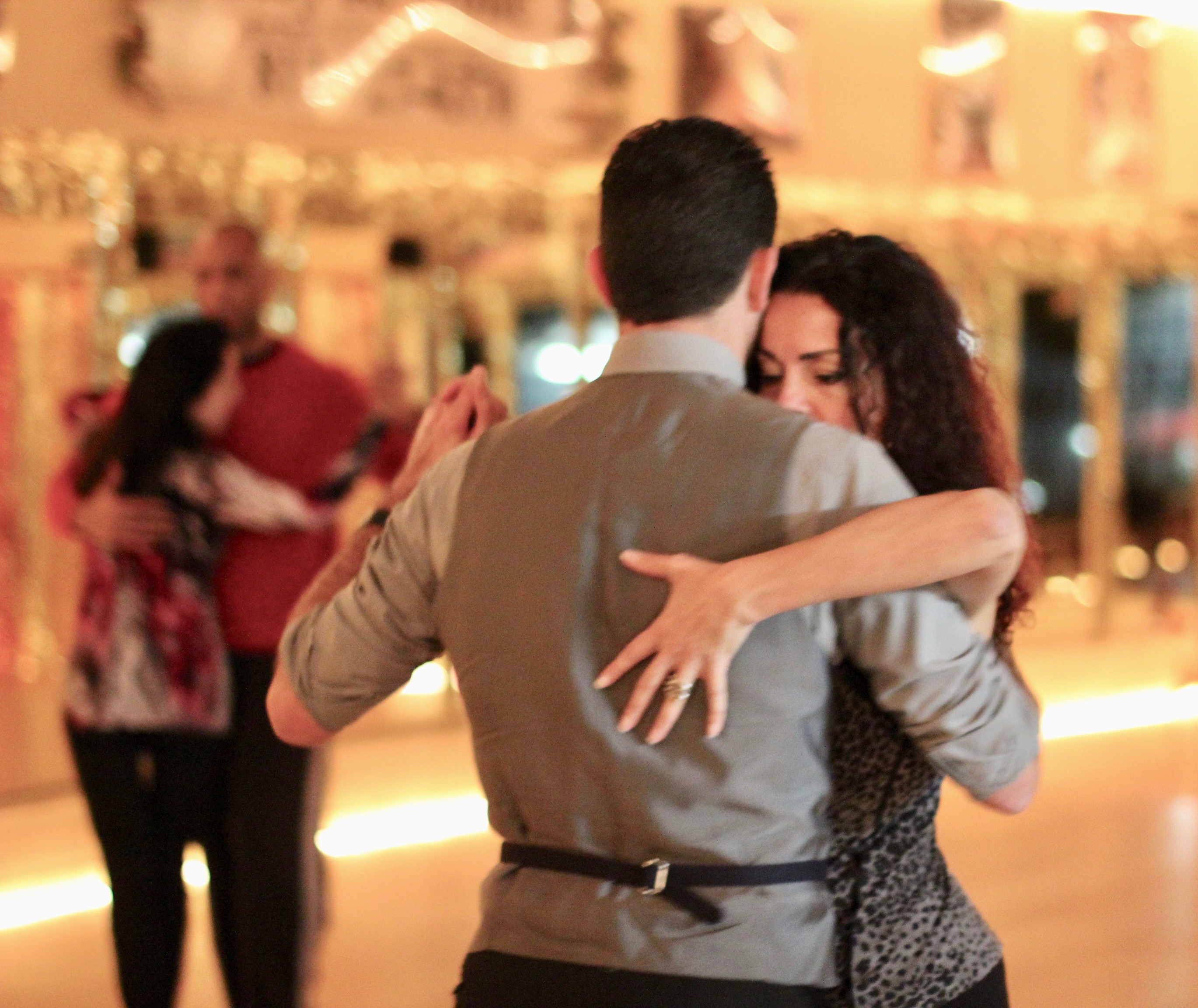 Health Benefits
Dancing Argentine Tango improves physical and mental health, balance, flexibility, coordination & posture. It provides a state of active meditation and of being present and mindful. It helps combat stress and increase self-confidence. 
Have questions? Send us a Message